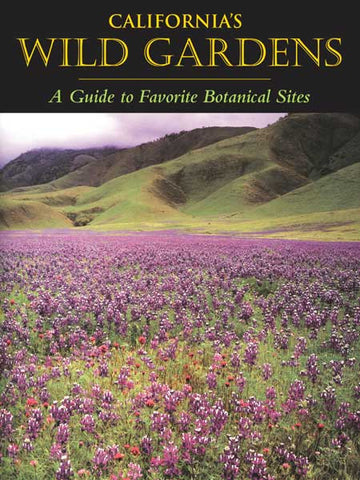 California's Wild Gardens: A Guide to Favorite Botanical Sites
First published in 1997 and now back in print in time for our 40th anniversary, this guide has now been reprinted by UC Press, under the auspices of CNPS and California Department of Fish and Game.
This full-color book showcases the splendid abundance of California's native plants in their natural settings - from foggy rain forests and rolling grasslands to high alpine meadows and parched deserts. The book offers a close-up look at more than 100 special botanical sites in the state.
In addition to illuminating California's botanical bounty, this book discusses threats facing the state's flora and describes protection efforts now underway.
Editor: Phyllis M. Faber. 236 pages.
---
We Also Recommend