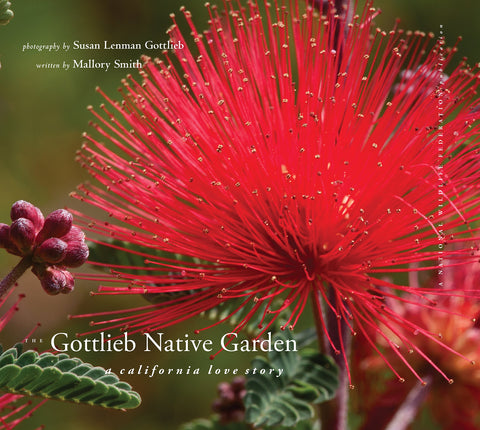 Gottlieb Native Garden
Renowned around the country and revered within the Los Angeles environmental community, the Gottlieb Native Garden is a National Wildlife Federation-certified Backyard Wildlife Habitat. It is brimming with nature yet located less than a mile from the busy streets of Beverly Hills. Susan Gottlieb, the dedicated environmentalist who created the garden believes we could save the world if we all understood the power of native plants. This book is her story, as well as a larger one: the story of how to restore natural habitat and protect biodiversity with simple, individual actions.
With its abundant trees and flowers, dozens of birds and thousands of insects and arachnids, the Gottlieb Native Garden plays host to wildlife in all its beauty, at the grandest and tiniest of scales. It provides an example of what every one of us can accomplish by prioritizing nature. Through its photographs and its words, The Gottlieb Native Garden: A California Love Story captures the essence of this stunning space and reveals the fundamental importance of Susan Gottlieb's mission to restore native plants all over southern California.
---
We Also Recommend