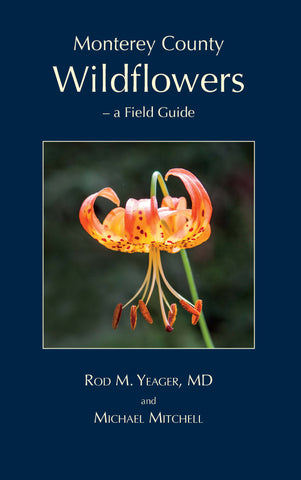 Monterey County Wildflowers, a Field Guide
Monterey County has an extraordinarily rich flora, reflecting the diversity of its climate, topography, and geology. Plant communities range from coastal dunes and bluffs to redwood forests, from oak woodlands to valley grasslands, from sugar and ponderosa pine forests high in the Santa Lucia Mountains to near desert scrub in the dry southeastern part of the county. The flora includes over 2300 taxa in 142 families. 
This field guide covers 950 taxa from 97 families, almost half of the flowering plants found in the county, from the Peninsula and Fort Ord in the north, to Fort Hunter Liggett, the Indians, and Hames Valley in the south, and to Priest Valley in the southeast. 
As in the authors' acclaimed Wildflowers of Garland Ranch, there are multiple photographs and brief descriptions to help identify each of the plants and differentiate similar species. 
---
We Also Recommend