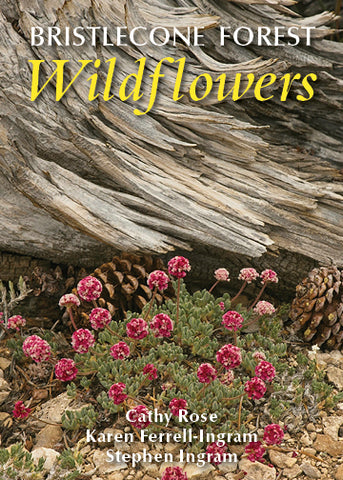 Bristlecone Forest Wildflowers
The Ancient Bristlecone Pine Forest is an extraordinary habitat where resilient, weathered trees and hardy flowering plants thrive in a desert mountain environment. Bristlecone Forest Wildflowers is a detailed plant guide to the wildflowers, shrubs, trees, and grasses found in the subalpine zone of the White Mountains, from the Schulman Grove to the Patriarch Grove. The book includes:
· Overview of the geology and history of the area
· 95 plant species profiles
· Descriptions of plants, their appearance, lore, history, and range
· Diagnostic photos of each plant
· Map with trails, roads, peaks, and amenities
Tuck it in your pack as you hit the trails of the Schulman Grove or make the scenic drive to the Patriarch Grove trails.
---
We Also Recommend