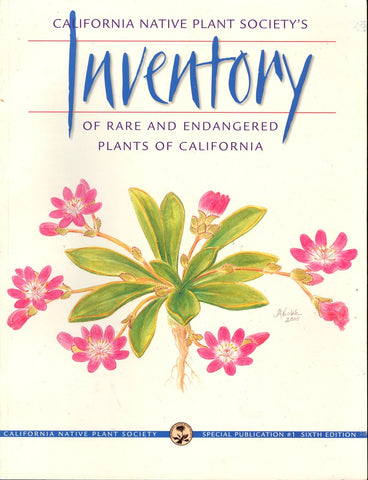 CNPS Inventory of Rare and Endangered Plants of California - 6th Edition
SPECIAL PRICE!
Rare Plant Scientific Advisory Committee
The definitive book on rare and endangered plants in California.
2001 CNPS Press. 386 pages, 8½"x11", includes line drawings, 7 appendices including plants by county, plants by common name, plants by family, and new to this edition. Softcover.
---
We Also Recommend